Prenatal Yoga Teacher Training
50 Hour Training
Join us over two weekends for our Prenatal Yoga Teacher Training Program. Through this program, you will learn not only how to teach yoga safely and confidently to women during all stages of pregnancy, you will be immersed in the journey women take through pregnancy, labor and childbirth, helping you to become knowledgeable and conversant in prenatal anatomy and physiology, fetal development and the process of labor and childbirth.
This program is open to teachers who have completed their 200-hour teacher training program, as well as professionals in the field, including doulas, midwives, obstetricians and labor and delivery nurses.
The cost of the program is: $895. The training meets over two weekends, which includes Friday evenings and all day on Saturday and Sunday.
Dates:
Oct 4 – 6
Oct 11 – 13
Timings:
Fridays: 6:00 to 9:00 pm
Saturdays: 9:00 am to 6:00 pm
Sundays: 9:00 am to 5:00 pm
We developed this training to meet the demand of students who were wanting an in-depth training and strong foundation in teaching Prenatal and Postnatal Yoga, but were overwhelmed with the time commitment and cost of a 100-hour training. For years, we offered the Yoga Alliance registered training, but after hearing from certified teachers who are mothers, midwives, labor and delivery nurses, doulas, pediatricians and obstetricians, we felt there was a need for a training for those who have a deep interest in this subject and come from a place of knowledge and experience. Our training offers 50 hours of continuing education with Yoga Alliance.
Location: MindBody Sanctuary in Fremont
Faculty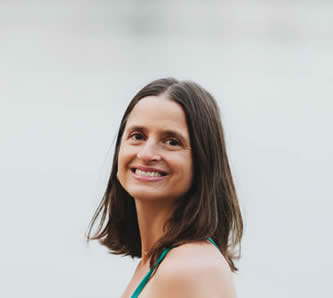 Jodi Boone
ERYT-200, RPYT, AWC, LMP, Doula
In 2002, while working for PEPs (Program for Early Parent Support), Jodi noticed all of the beautiful women who were arriving at the Good Shepherd Center in Wallingford to take prenatal yoga classes with Colette Crawford, the founder of the Seattle Holistic Center, whose studio was on the same floor as the PEPs office. Innately drawn to working with these women, Jodi studied with Colette, completing her Pre and Postnatal Yoga Teacher Training in 2002. In 2003, she began serving as a doula after completing the Doula Training Program at Seattle Midwifery School, and over the years has supported numerous women and their partners through labor and childbirth. In 2008, Jodi developed her own Prenatal Yoga Teacher Training curriculum and has offered trainings at Spirit Yoga School in Osaka, Japan, as well as Brahmani Yoga School in Goa, India. Additionally, she has taught prenatal and postnatal yoga modules for many Yoga Alliance Registered 200-Hour Teacher Training programs, including Shakti Spirit in Bali and India, Brahmani Yoga in India and Be Luminous Yoga in Seattle. Jodi has authored two prenatal yoga teacher training manuals, as well as produced a series of prenatal, postnatal and babycare videos. While living in India, she served as a midwife's assistant in 2013 to Corrina Stahlhofen, a German midwife who opened the first water birthing center in India. Additionally, in 2015, Jodi attended Kate Jordan's Massage for the Child Bearing Year Course.
Tami Hafzalla
RYT-500, RPYT, AWC, Doula
As part of her 1,100-hour teacher training program in Australia, with Yoga Arts, Tami studied pre and postnatal yoga extensively and began teaching prenatal yoga in 2003.  In this same year, Tami completed the Seattle Midwifery School's Doula Training Program, and has served numerous women and their partners through labor and childbirth. In 2009, Tami gave birth to her son, Indi, at home, with her husband, midwife and doula. In addition to teaching pre and postnatal yoga classes in the Seattle community for many years, Tami also offers pre and postnatal yoga modules as part of the 8 Limbs 200-Hour Teacher Training, and in the past for Samadhi Yoga and Yogalife's 200-Hour Teacher Trainings. As an Ayurvedic Wellness Counselor, Tami is very passionate and knowledgeable about Ayurvedic philosophy for caring for women during pregnancy and the postpartum period.
Karen Dugan, Certified Professional Midwife
From a young age, Karen knew that she would focus her life's work on nurturing and healing the human body. Her interest in ancient traditions of wellness and healing lead her on the path to midwifery; a profession steeped in ancient wisdom and knowledge. In 1999, she earned her BA from Bard College in Community, Environmental and Regional Studies. She moved from New York to Seattle to pursue midwifery education.
She attended Seattle Midwifery School from 2001-2005 during which time she trained in 6 clinical sites attending women at home, hospital and birth centers. Karen was invited to use her clinical experience as a teaching assistant and instructor at SMS from 2005-2009 for Well Women Assessment and Postpartum and Newborn Care. Karen has been a Certified Professional Midwife since 2005 and an Arvigo Techniques of Maya Abdominal Therapy Practitioner since 2012.